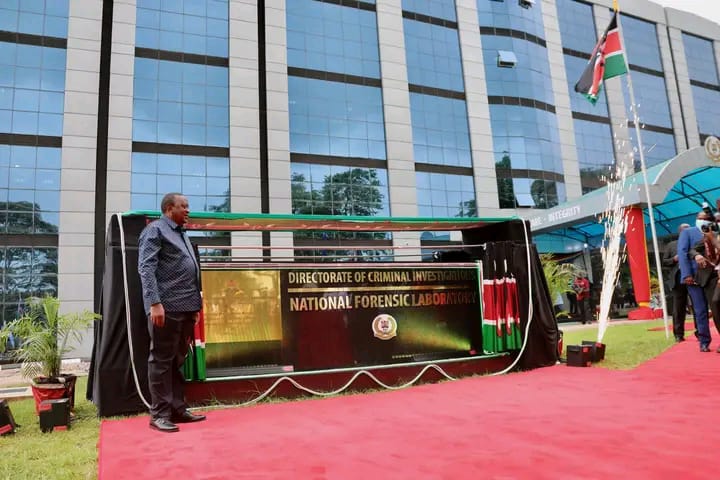 Kenya's National Police Service has launched a Forensics Lab that is expected to fast-track investigations into cyber-crimes, with the Kenya president noting the rising cases of crypto fraud.
Kenya continues to be a hotspot for cyber crimes, in particular blockchain/crypto related scams.
In the latest scam to be reported by Kenya's Nation newspaper, Kenyans lost $8.5 million in a ponzi scheme dubbed Bitstream. In this scheme investors would be given a mentor, who would send signals to investors on when to trade and how to earn a profit, from daily investments.
______________________________________________________________________
SEE ALSO: Kenyans Lose $8.5 Million to The BitStream Circle Crypto Ponzi Scheme
______________________________________________________________________
However in March 2022, Bitstream Circle stopped sending returns to investors from their app claiming it was undergoing maintenance, only for them to send abusive messages on 14th March 2022.
In a post on a Telegram channel by BitStream Circle, the administrator said:
"You are a bunch of brainless races, see you on our next plan… Bye, haha. I am living a luxurious life with your dollars. If you have invited friends, wait to be killed by your recommenders. Idiots.
There will be a time to meet."
– Administrator, BitStream Circle
Another scheme, Top Earners Market, that started off in 2020, which asked for a minimum capital investment of $1, 000 (approx KES 112, 000) that was to be deposited in Bitcoin for returns of 23% monthly, only to go mum with returns in August 2021.
Kenya's President, Uhuru Kenyatta, spoke at the launch event for the National Forensics Lab which is expected to enhance the security sector's capacity to apply modern investigative techniques and cutting-edge science in law enforcement.
The forensic laboratory is a world-class facility comparable to any in the developed world and across other established investigative jurisdictions. It encompasses the physical structure equipped with ten specialized state-of-the-art laboratories, which include:
Forensic Fingerprint Identification
Forensic Document Examination
Forensic Ballistics
Forensic Chemistry
Forensic Biology
Forensic Imaging and Acoustics
Forensic Evidence Management
Forensic Crime Scene Investigations
Forensic Bomb and Hazardous Materials
While commissioning the facility, the President noted that this was long overdue and the lack of it had been a setback in realizing the full potential offered by technology and advanced science in unraveling crime.