The recent 2019 FinAccess household survey conducted by FSD Kenya has revealed that Kenya is the third most financially inclusive country in Africa behind Seychelles and South Africa.
The 2019 FinAccess Household survey was conducted by FSD Kenya in partnership with Kenya National Bureau of Statistics(KNBS) and the Central Bank of Kenya (CBK).
According to the report, 7 out of 10 Kenyans are using two or more financial services.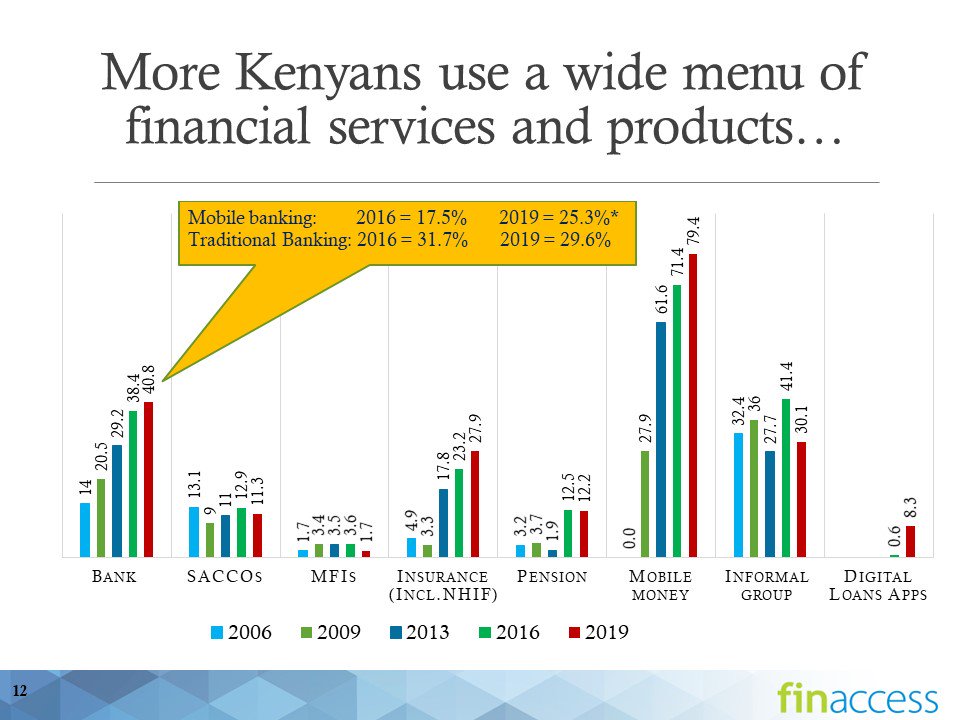 The survey also breaks down financial inclusion of the regions in Kenya with significant gains below:
North Rift Valley 46.8 to 57%
North Eastern 24.6 to 84%
Coastal 64.6 to 78%
Central Rift Valley 77.5 to 88%
Western 69.8 to 83%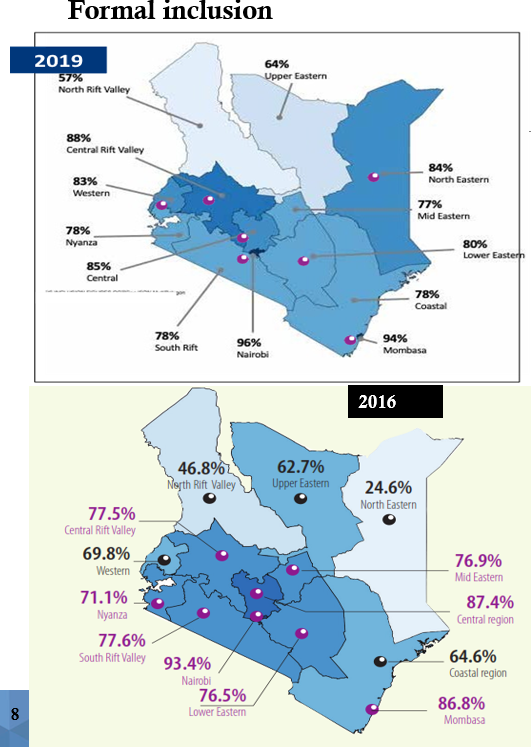 The 2019 survey findings clearly show that Kenya's financial inclusion landscape has undergone a transformation since 2006. Formal financial inclusion has risen to 82.9 percent, up from 26.7 percent in 2006, while complete exclusion has narrowed to 11.0 percent from 41.3 percent in 2006.

Mobile money has played a significant role in elevating financial inclusion in Kenya.
According to CBK Governor, Patrick Njoroge:
"Kenyans take the mobile money services lightly, yet it has transformed the financial sector. Other countries wish to apply the same technology in their economies."
The survey also revealed that 40% of Kenyans do not seek financial advice and 39% get it from friends and family, which may explain why certain financial services are popular over others. As a result, adoption of less popular financial options like crypto may need to take a similar route before we see widespread adoption.