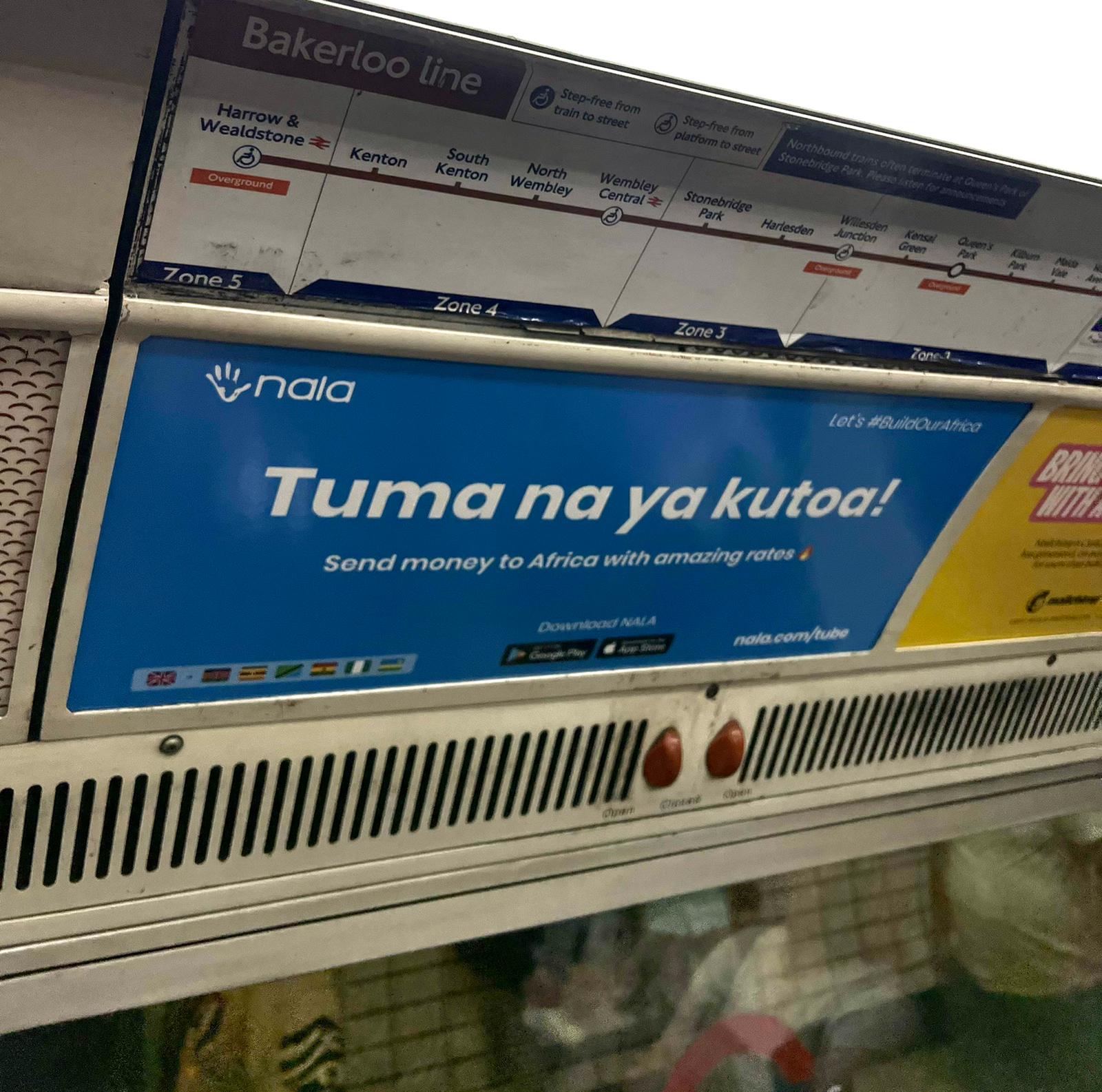 NALA, an app that the diaspora in the UK and US can use to send money to certain African countries, has partnered with Equity Bank in Kenya to facilitate transfers to that bank.
The remittance payment processing platform, licensed in the UK and United States, recently got a license from the Central Bank of Kenya (CBK) to also facilitate money transfers out of Kenya, coming several months since raising $10 million from investors to help with expansion.
For now, people in the UK and US can send remittances to the following African countries using the NALA app:
Tanzania
Kenya
Uganda
Rwanda
Ghana
South Africa
In a press release, Equity Bank of Kenya said:
"The partnership will allow Kenyans living in the United Kingdom and the United States to send money directly from their banks, through the NALA app, instantly and at the most competitive rates to Equity Bank Kenya accounts and other mobile wallets."
– Equity Bank, Kenya
NALA previously signed a similar deal with Equity Bank in Tanzania, as the Kenyan Bank continues to 'fortify its position in remittances,' indicated by Robert Kiboti, Equity Head of Private Banking, who commented that 'using fintech capabilities has given us a global presence, and as a result, we have become a major processor of remittances payments around the world including across currencies.'
Speaking on the partnership, Benjamin Fernandes, CEO, NALA, said:
"Combining NALA's technology with Equity Bank's reach allows us to build a stronger financial infrastructure for Kenyans worldwide. Payments in Africa are 1% built, and technology enables us to make strides towards integrating the financial tools for advancement."
– CEO, NALA
Fernandes regularly tweets in support for crypto, including this tweet from January 2022:
Equity bank grew the volume of diaspora remittances it processed by 39% in 2021 compared to the corresponding period in 2020, leveraging on the growing popularity of digital channels for sending money home from abroad. It handled Sh383.5 billion in remittances in the 12 months to December, up from Sh279.4 billion in 2021.
NALA is also opening a new office in Nairobi, to host a third of the company's staff. While NALA operates with a globally remote workforce, operational components like partnerships and customer support will be grounded in the Nairobi Headquarters under the leadership of NALA COO Nicolai Eddy.
Despite the array of options for sending money to Africa from abroad, the continent continues to be the most expensive place to send money. The World Bank estimates average transfer fees to Africa at ~9%. Further, many of the existing options include hidden fees that make it hard to discern the true cost of sending money.