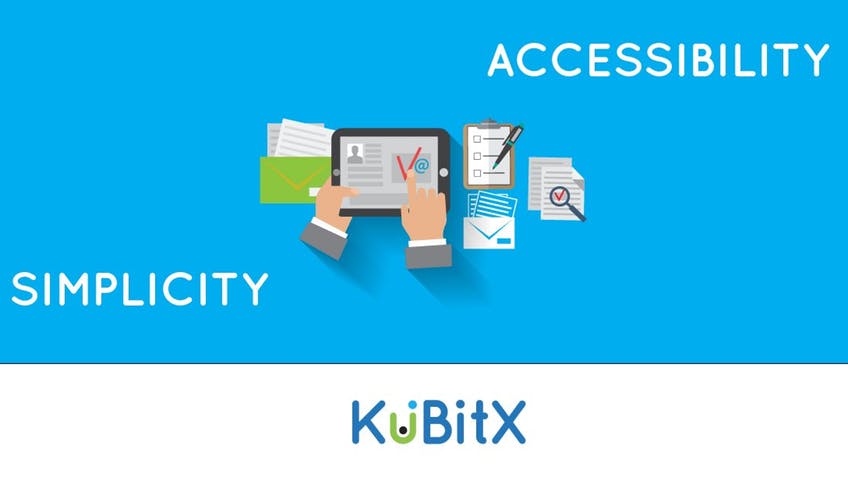 Today is D-day, the day when the first Pan-African cryptocurrency exchange launches. KuBitX Exchange and hybrid OTC wallet have gone live.
Today puts a mark on history and paved the way for Africans to follow. Thanks to the amazing developers, team and community that have supported the project from the onset. Africa supported its own and now KuBitX has delivered.
Let's take a look at some of KuBitX robust features that will be available immediately at launch.
KuBitX Exchange Features
•  User Friendly Application
The cryptocurrency trading application is easy to use and user friendly. Registering only takes a few click.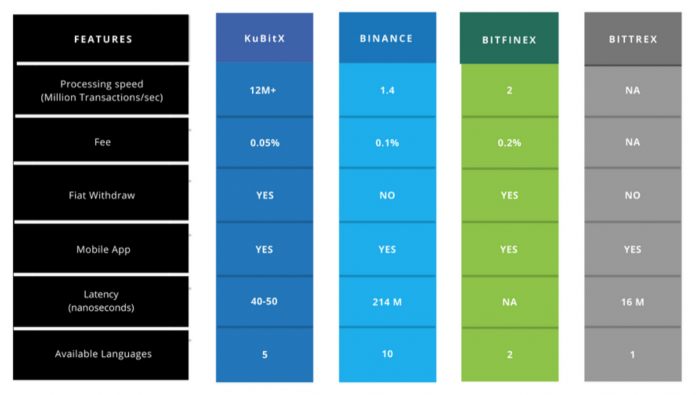 •  +10m transaction per second: Compared to the existing exchanges, KuBitX is designed to process the most number of transaction per second, this comes with its advantages such as fast trade execution and avoidance of slippage.
•  Multi-Lingual: KuBitX aims to offer services in 5 languages to enable a large set of users. This eradicates barriers of entry from people of different walks of life.
•  Anti-Market Manipulation Tool: KuBitX conducts surveillance to prevent manipulation of prices during trading. We have seen similar instances on various exchanges which attracts F.O.M.O and losses.
•  Listing of Cryptocurrencies: KuBitX exchange allows for listing of tokens on its exchange with the dominant markets being BTC, ETH, KBX and USDT. Tokens that will be immediately available at launch are:
Aeternity
Basic Attention Token
BitcoinCash
ByteCoin
Bitcoin BTC
BitcoinGold
Dash
DOGE Coin
Ethereum Classic
Ethereum
Golem
Kubitcoin
Litecoin
Maker
OmiseGo
Augur
True USD
Tether
Ripple
Exchange Token
ZCash
0x
•  Payment gateway integration:
Users will be able to withdraw and deposit their funds to KuBitX directly from their financial accounts.
The feature will be first enabled in Nigeria, expansion of the program to other countries will be communicated in due time.
Video education tools will be posted on YouTube where users will be taught on how to interact with the platform and enjoy its services.
•  Incentivization
KuBitX has designed a framework that allows its users to benefit from trading by getting rewarded once they introduce new members.
Incentives?
We all love incentives. There are up to 3 levels of incentivization meaning if Adams refers John, and John refers Brenda, and then Brenda refers Annan, Adams will receive rewards from John, Brenda and Annan whenever they execute a trade. John will receive 3% and 2% from Brenda and Annan respectively. The rewards are percentages of the trading fees – 5%, 3%, 2% respectively. Payments will be done in KBX tokens every months. Other incentive programs will be announced for top referrers.
Over The Counter (OTC) Wallet
KuBitX over the counter wallet has also gone live as well. Through this secure application users will be able to carry out a couple of activities.
P2P network: Users will be able to buy, sell, send and receive cryptocurrencies instantly to any part of the world. This is Payment of bills using digital currencies or integrated debit/credit cards
"Tell the world we are coming, enabling over 1.3 billion unbanked to have access to banking is one of our urgent goal and this partnership is just the beginning of what is to come" Michael Lawal VP Global Business Development and strategy at KuBitX


KuBitX is the first Pan African Exchange that has partnered with PundiX (an ecosystem comprised of hardware and software that pushes for blockchain based payments) to oversee financial inclusion of 1.3 billion unbanked users across Africa. The KuBitX credit/ debit cards are ready and distribution is underway. Africa stands in a position where it can liberate itself, Africa does not need pity, what it needs is strategy and the rightful collaboration.
"It's all adding up. We said it and now the actions are following. The African is born ready to transform, positively, the lives of its people with this transparent and viable engine" Victor Akoma-Philips, COO, KuBitX.
Register, start trading today, share your thoughts and lets liberate Africa!