The World Bank Kenya has released the Kenya Economic Update of 2019 which shows that Kenya's GDP grew by 0.1% in 2018 to reach a 5.8% growth from 4.9% in 2017.
The report also shows that government spending decreased from 27.5 percent of GDP in FY2016/17 to 23.9 percent in FY2017/18 with development expenditure falling from 8.4 percent of GDP to 5.3 percent of GDP (or by 2.5 percentage points) over the same horizon.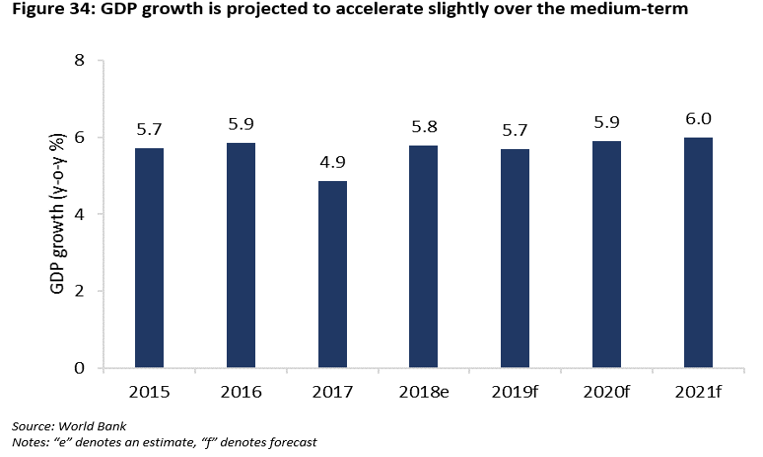 According to World Bank Kenya, private consumption is driving much of the growth on the demand side. A healthy pick-up in economic activity continued in Q1 of 2019, partly reflecting solid real growth in consumer spending and stronger investor sentiment.
Other updates from the economic update include:
The low inflationary pressure has been supported by a stable local currency. The shilling has traded within a narrow band of Ksh.100/US$-Ksh.103/US$ in 2018, thereby serving as a nominal anchor to inflationary expectations.
Overall Inflation averaged 4.7% in 2018 compared to 8.0% in 2017, primarily due to the slowdown in food inflation, which in turn offset a temporary acceleration in energy prices.
Data from latest enterprise survey for Kenya and other government data sources show that national and country level governments are increasingly delaying their payments to vendors.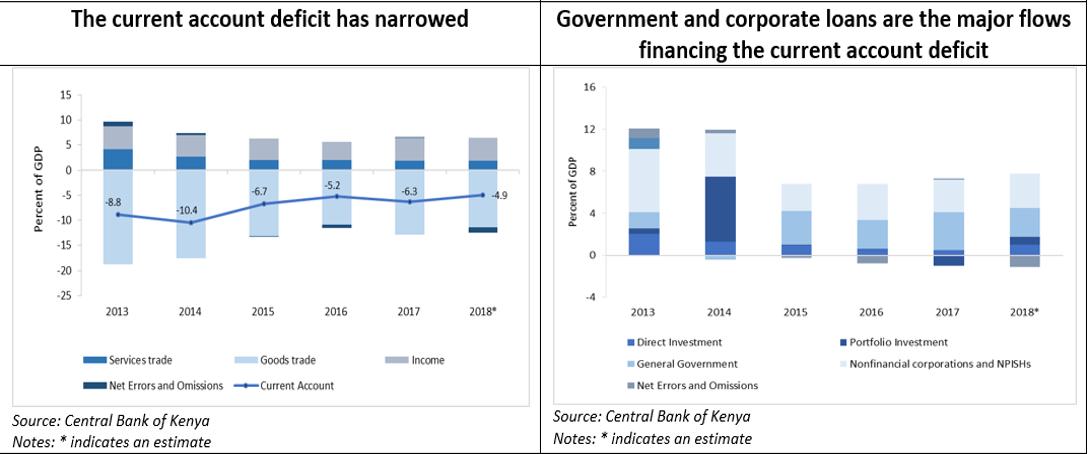 In regards to the economic update, Bloomberg reported:
"Agriculture is the biggest contributor to the Kenyan economy, accounting for about half of GDP. Growth is expected to be 5.9 percent in 2020 and accelerate to 6 percent in 2021, driven by a recovery in farming, and supported by private consumption, a pick-up in industrial activity and still strong performance in the services sector."
The low inflationary pressure has also been supported by a stable local currency. The shilling has traded within a narrow band of Ksh.100/US$-Ksh.103/US$ in 2018, thereby serving as a nominal anchor to inflationary expectations. #KenyaEconomicUpdate @CBKKenya @HKRotich @njorogep pic.twitter.com/Ee97cF4Uln

— World Bank Kenya (@WorldBankKenya) April 9, 2019
The Bloomberg report further stated:
"East Africa's biggest economy will probably expand 5.7 percent this year, the Washington-based lender said in an economic update Tuesday. That compares with its previous estimate of 5.8 percent and the government's forecast of 6.3 percent, which would be the fastest rate of expansion since 2010."