NFT drops provide an excellent opportunity for investors to secure a one-of-a-kind piece of digital art at a low price, which means there are plenty of opportunities to turn a profit.
It's no surprise then that some of the most popular NFT drops are hotly contested with hundreds, maybe even thousands, of people frantically trying to get their hands on these rare items.
But first you need to find them.
1. Find a Promising NFT Drop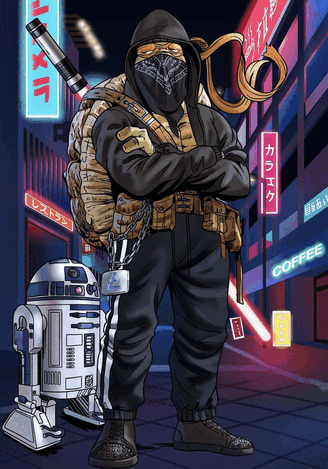 Discovering an NFT airdrop by a certain project is half the struggle of participating in an airdrop.
Here are some of the leading areas you can go on to find NFT drops:
Social Media sites like Twitter
NFT communities on platforms such as Reddit, Telegram, and Discord
NFT marketplaces such as OpenSea and Super-Rare
News websites such as https://bitcoinke.io
It's also worth taking a look at some of good NFT drop calendar sites, such as NFTcalendar.io that roundup the latest drop news and projects as well as share information on who the artists are behind each drop.
A site like this is really helpful because it lists a project's website, community channels, and blockchain where it is hosted. 
When you buy an NFT, you're essentially buying the brand (or the brand's public perception) since that is what will drive the value, so its important to learn about the creators of a project, their history and vision as well. 
Once you identify a promising drop, you can then log in to the blockchain, usually Ethereum.
2. Log onto Metamask Wallet
Most NFTs are hosted on the Ethereum blockchain, which means you're going to need some ETH and a compatible wallet. Metamask is the most popular avenue to interact with the Ethereum blockchain where most of the NFT action goes down.
The Metamask wallet can also be used to interact with Ethereum using layer 2 scaling solutions, such as Polygon, which offer cheaper gas fees and faster transactions.
3. Ensure You have ETH in Your Wallet
You need ETH to pay for gas fees on the Ethereum blockchain. Gas fees vary widely depending on how busy the network is, but generally, you can expect the fees to cost anywhere between $10 and $300.
You can send ETH from a centralized wallet or a P2P wallet to your Metamask wallet by simply using the public addresses.
4. Go On to NFT Project Website
Now that you have found a NFT project that is doing an airdrop, and you have loaded some ETH into your wallet, its time to acquire your NFT.
When you go on the project website, you will be able to join the drop by logging on using Metamask.
The project usually has a pronouned button where you can mint and connect your Metamask account.
The most common NFT drops enable an artist to mint an NFT collection and offer them on a first come, first serve basis. Many creators will place limits on how many of their NFTs one wallet owner can buy.
However, there are other types of NFT drops available:
English Auctions
Open Edition Drops
Duch Auctions
Finally: Be Prudent
Its important to be careful in the NFT world so that you are not scammed.
You need to set your price limit before you get caught up in the frenzy of an NFT drop. Just as with any other form of investing, you should only invest what you can afford to lose, so avoid drops that do not fall within your budget.
There are thousands of new drops each week, so try to avoid succumbing to the dreaded FOMO and buying an NFT that doesn't match your criteria.
Don't rush into anything in the NFT world: Do your research and invest on your terms and time scale. You'll not only stay safe and save money, but you're guaranteed to only invest and follow NFTs you actually like and get pleasure from collecting.
NFT drops allow for quick adoption of a project and promotes growth as individuals are often excited to receive free assets. The concept of airdrops among the NFT community is also important because it gives investors something to look forward to when purchasing an NFT. 
______________________________________________________________________
RECOMMENDED READING: Kenyan Hip Hop Star, Octopizzo, Announces NFT Drop for His Upcoming 'Fuego' Album
______________________________________________________________________
Thank you for your support by helping us create content:
BTC address: 3CW75kjLYu7WpELdaqTv722vbobUswVtxT
ERC20 Address: 0x03139524428e40E31f13909f8D994C915FB91277
SOL address: 9cC65AWFHj848kntcoyiT8av3jiRQEqyTTmBR1GvVUb
____________________________________________________________________
Follow us on Twitter for the latest posts and updates
Join and interact with our Telegram community
_____________________
Subscribe to our YouTube channel below for more updates:
_____________________________________________________________