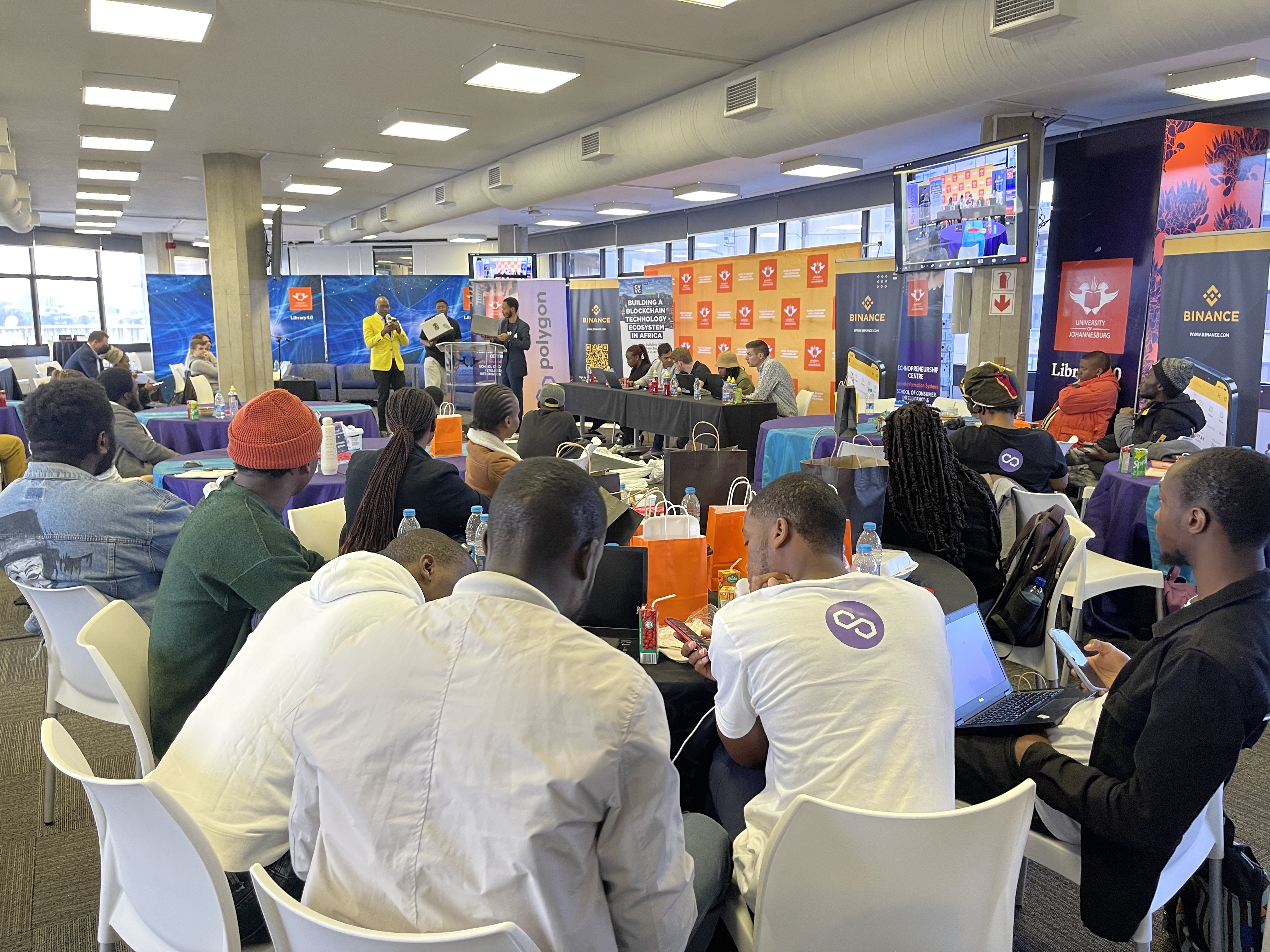 A group of first year students, were the winners of a hackathon competition organized by blockchain Swiss Venture firm CV VC.
The business information technology students created innovation for the healthcare industry focusing on disease screening. Calling themselves 'Hackchain,' they were part of 200 participants at the University of Johannesburg (UJ) Innovation Hackathon.
The second prize was taken by team FINTR, comprising engineering students who developed a gaming app that focuses on financial literacy.
CV VC is a venture capital firm with operations in Africa and looking to invest in 100 blockchain startups in Africa over the next 4 years.
Also supporting the hackathon were other players in the sector, both locally and globally, that included:
QuidPro
Binance
Polygon
Geekulcha
Hackchain was one of 19 qualifying teams that were tasked with identifying and tackling real-world African problems using blockchain technology. Participants focused on creating new and viable solutions to increase the accessibility and inclusivity of healthcare, digital finance, fundraising, education, food sharing, and many other industries on the continent.
Speaking during the hackathon, Gideon Greaves, Managing Director, CV VC Africa and CV Labs Africa, said:
"CV Labs is committed to encouraging creativity and ambition to drive South Africa's blockchain technological capabilities and thereby bring about a positive impact on the nation. The hackathon results are inspirational. Projects exceeded expectations regarding how the participants achieved consensus and stellar working concepts.
The presented ideas and solutions illustrate what can be achieved by the continent."
– Managing Director, CV VC Africa & CV Labs
The participants also benefitted from mentorship and masterclasses given by representatives from various players in the crypto space such as:
ConsenSys
FTX
QuidPro
3air
The Delta
Standard Bank
Launch Africa Ventures
CV VC
Hackchain received the grand prize – incubation consulting services to prepare the team to apply for CV Labs Africa's 3-month incubation programme. Other prizes included 'swag' from sponsors, graphic design resources, grant application consulting to Polygon Village, and trading capital from Binance.